1
« on: March 23, 2010, 09:40:52 AM »
Hi
Would be possible to integrate a queuing system?
It would be a good shot: D as it would give the opportunity to bring mediasignage with more conviction in many large grocery chains (for example) or to public administrations, post offices, hospitals, schools, universities and many others, also I think it might be a way for more attention of viewers to the screen of the digital signage.
Other developers of software for digital signage have already implemented this feature (it developed with single and multiple systems, with advanced numbers via remote control) with satisfaction.
Examples like this: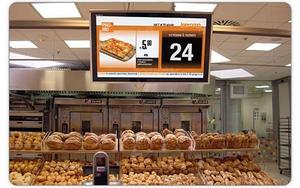 or multiple system like this:
click to see an interesting flash video example
PS: sorry for my english, i help me with google translator
Thanks for your attention